Farmacia Soccavo
Pharmacists and experienced professionals
The Pharmacy Soccavo site was born from the goal of the team, made up of experienced pharmacists and professionals, to always be close to their customers. It is a 100% safe site, as it is authorized by the Ministry of Health for the sale of drugs and parapharmaceuticals online. Mission: to become a real point of reference for customers, thanks to the convenience of its products, fast shipping, safe purchases and expert pharmacists available 24 / 24h online to meet every need.
Vedi il progetto
Performance
SEO
Digital Marketing
Digital Strategy
Experience
Visual Identity
UX/UI
Front & Back Development
The project
Onsite optimization with particular attention to content: optimization and writing of texts of macro categories, categories, subcategories and product data sheets, optimization and writing of articles for the blog. Monitoring and reporting.
+ 2000 optimized cards
+ 900% keywords placed + 2200% organic traffic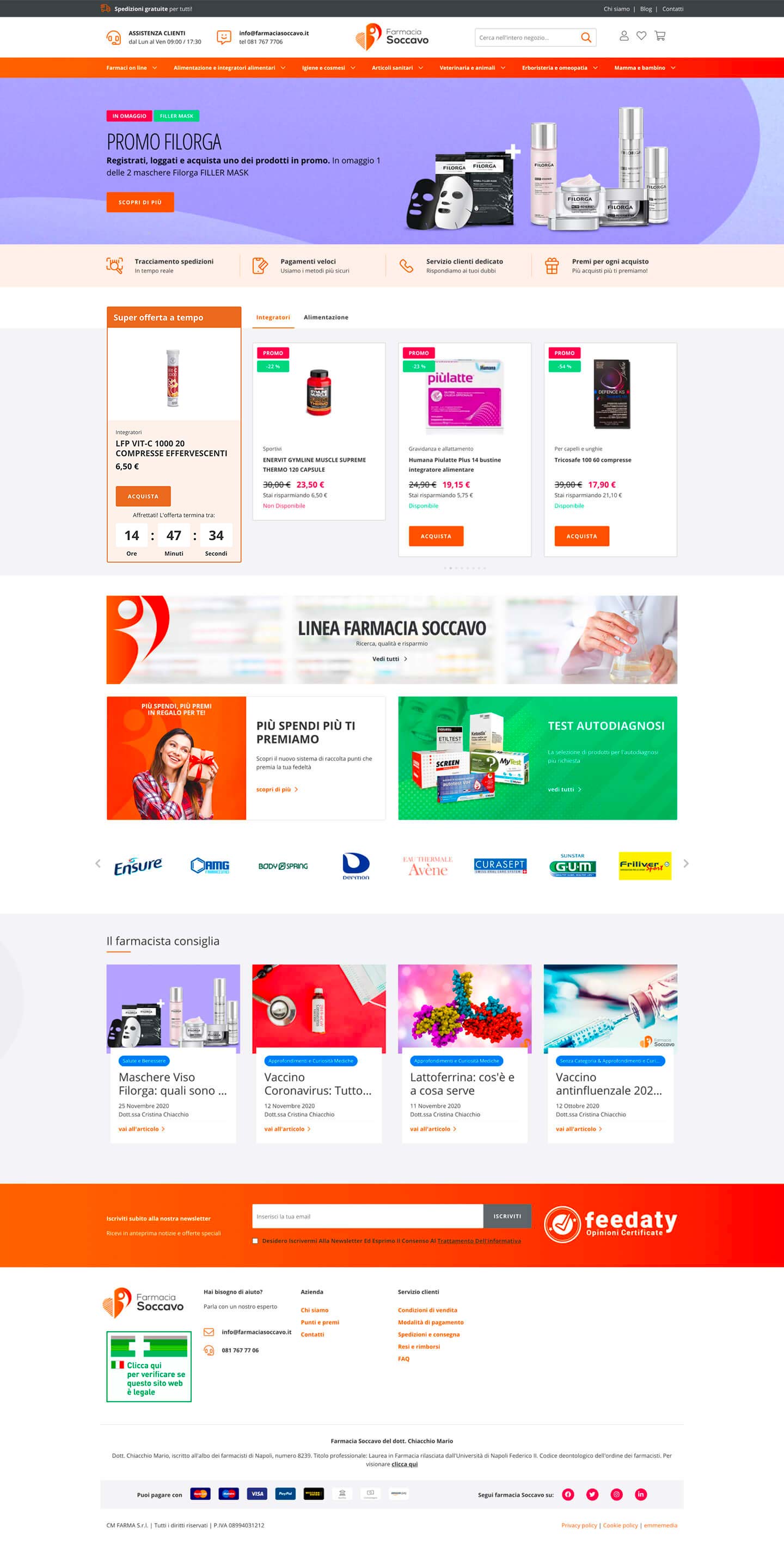 Marketing campaigns
Pharmacy Soccavo is always closer to customer needs. It does so by launching a new site, full of features and new services that are constantly growing and developing. An example of this is the loyalty program, emphasized by the double points promotion. The same goes for promotions: communication follows customers along the customer journey. The goal is to be recognized by the user. Making information accessible and usable in moments of usefulness. To return a simple, intuitive and functional browsing and shopping experience, just as if the pharmacist were next to the individual user, as at the pharmacy counter.